Practice in Vienna
My private practice is centrally located in Vienna's first district.
The practice is located in the group practice City-Medical. As part of a team of medical professionals consisting of specialists for orthopaedics, dermatology, gynaecology and physiotherapy I can warrant up to date medical diagnostics and treatment.
Office hours Vienna:
Thu 13:00 – 19:00 h
Fri 9:00 – 14:00 h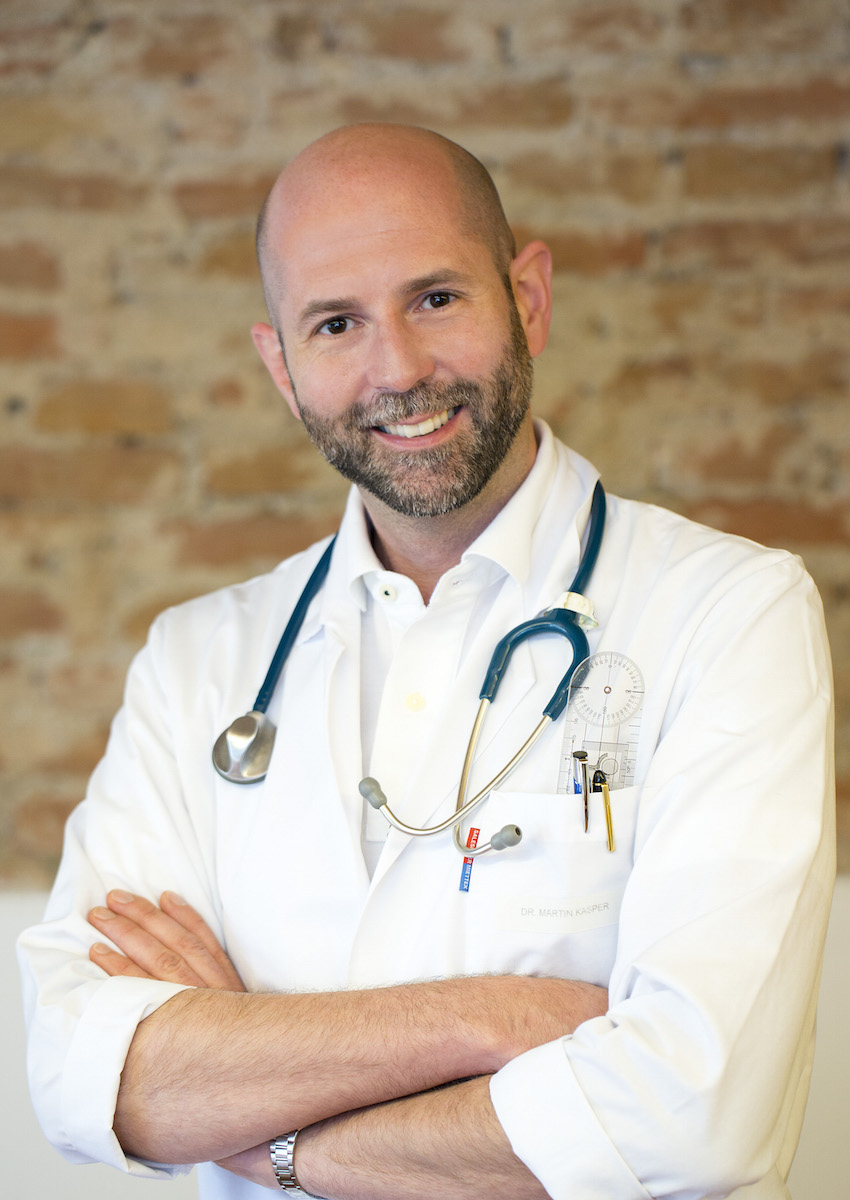 ---
Appointments
My private practice in Vienna is open for you on Thursday 13:00—19:00 h and Friday from 9:00—14:00 h.
Office hours are by appointment only. (→ Cancellation terms)
I can be reached (telephone, text message) during office hours for appointment scheduling and questions.
I post news and special opening hours on FACEBOOK.
---
Contact
The traffic hub Schottentor offers great accessibility by public transport via U2, tram lines (D, 1, 37, 38, 40, 41, 42, 43, 44, 71) as well as by bus (1A, 40A).
Parking possibilities include WiPark Parkgarage Freyung located 100 m from the practice. Conveniently you will find a medical store as well as pharmacies close by.
---
What is a private medical consultant?
A private medical consultant or private medical specialist is a medical practitioner in private practice who does not provide of a contract with any of the statuatory health insurance providers. This offers considerable advantages for the treatment of patients such as
No waiting time in my private practice
Prompt appointments
Ample time for my patients
Individual care and treatment
---
What are the costs?
As a private medical consultant I charge my patients directly. You can apply for reimbursement with your statuatory health insurance by providing them with an invoice for my services. Most health insurances cover between 50–80 % of the costs.
If you have private health insurance you will probably be reimbursed by your insurance company. Please make sure to clarify the details with your insurance provider.
You will receive an invoice for my services after your appointment. You can pay cash and submit the invoice to your health insurance provider afterwards.
Billing
A rheumatological diagnosis requires a detailed look at your medical history and takes time. The type of examinations (joint ultrasound or blood sampling) as well as the various measures needed (initiation of a basic therapy, infiltration or similar) lead to different rates for initial examinations or follow-up examinations.
We are happy to provide further information by phone.
Cancellation
If you need to cancel the consultation we ask you to announce this 24 hours in advance, otherwise we have to invoice the appointment.