Practice
My private practice is located next to the pedestrian area in Mödling.
There are numerous short-term parking options within walking distance. Furthermore, a pharmacy and a medical store are located in direct vicinity of my practice location.
I practice in this location together with orthopedist Dr. Maria Landsiedl.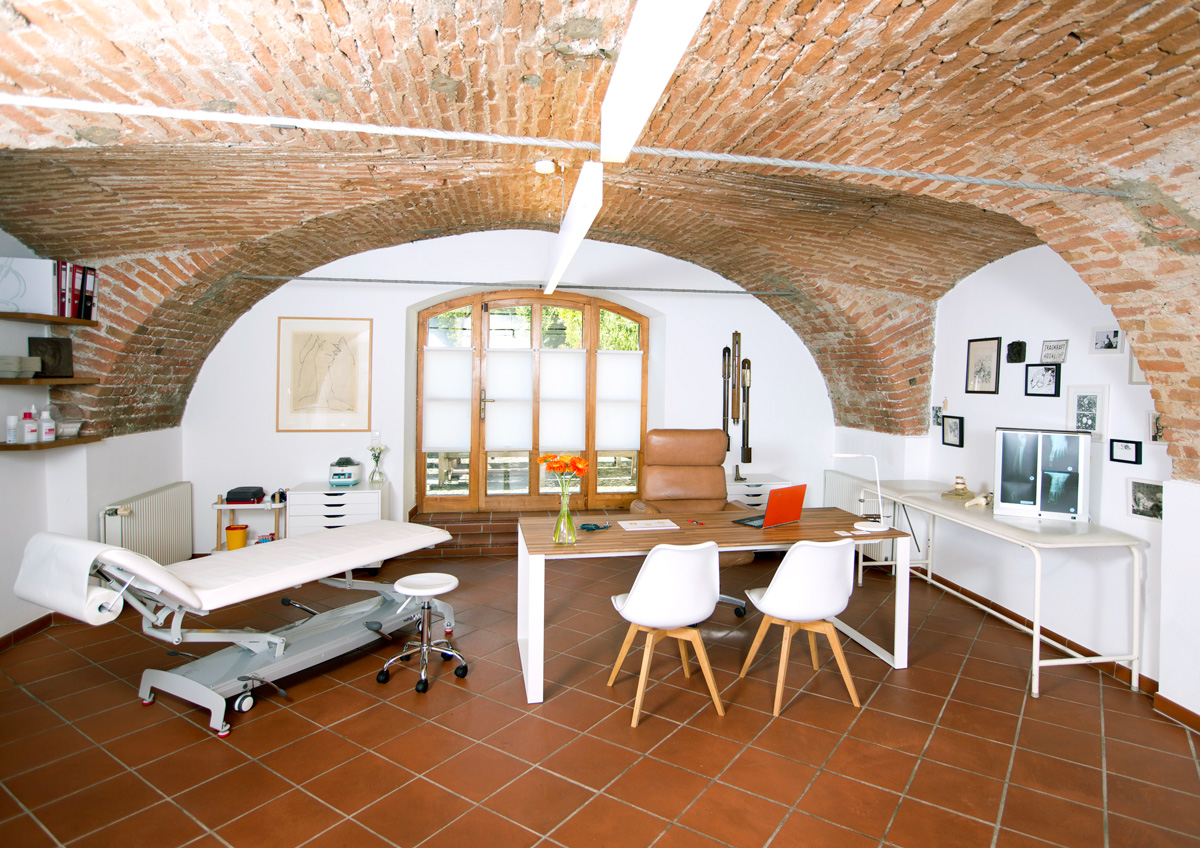 ---
What is a private medical consultant?
A private medical consultant or private medical specialist is a medical practitioner in private practice who does not provide of a contract with any of the statuatory health insurance providers. This offers considerable advantages for the treatment of patients such as
No waiting time in my private practice
Prompt appointments
Ample time for my patients
Individual care and treatment
---
Wie hoch sind die Kosten?
As a private medical consultant I charge my patients directly. You can apply for reimbursement with your statuatory health insurance by providing them with an invoice for my services. Most health insurances cover between 50–80 % of the costs.
If you provide of private health insurance you will probably be reimbursed by your insurance company. Please make sure to clarify the details with your insurance provider!
You will receive an invoice for my services after your appointment. You can pay cash and hand in the invoice with your health insurance provider afterwards.
Billing
Initial clinical interview
inkl. ECG, RR, status
€ 120
incl. blood sample
€ 150
Follow-up appointments
within 4 months
€ 80
Blood sample
€ 30
Resting ECG
€ 40
Lung function
€ 40
Surgical clearance
€ 100
24h blood pressure measurement
incl. analysis
€ 80